Sefini Consulting provides business consulting services to entrepreneurs, startups, micro and small legal entities in setting up and developing sustainable business model.
Finance
If you need finance in order to launch or grow your business, we advise and work with you on accessing different, conventional or alternative sources of funding.
Legal
We also provide legal counseling services from the domain of founding and status changes of legal entities in cooperation with experienced Law office. Check our

Services page

.
Strategy
In addition, Sefini Consulting will advise you in the field of defining your Strategic Marketing, Finance Management and Controlling of all business functions and models.

Our goal
Our goal is your self-sustaining business in compliance with legal regulations and better positioning on local and foreign markets.
We work to achieve our goals driven by

Mission and Vision

, with respect to Core Values and in partnership with local and foreign, i.e. public and private partners.
Contact us through our contact page.
Shortly about Sefini Consulting founder expertise and experience
Hello and thank you for visiting my profile page.
     I am Svetlana Žikić – Founder of Sefini Consulting and entrepreneur in various spheres of business consulting.
EXPERIENCE
I have entered into entrepreneurship challenge after 25 years of work at a large river shipping company and one small microfinance institution. During this period I was personally and directly responsible, or worked as team player, in various business operations in the fields of: commercial, import, finance, control, planning, marketing, cooperating with auditors, etc.
Divers practice gained me wealthy experience in strategic and operational matters. It helped me in good understanding of systems' functioning, better identifying and problem solving skill and cooperation with large number of people, both internally and externally, as well.
This has also contributed to building my self-confidence to continue further career by relying on own strengths and skills.
EDUCATION
I am a graduate Economist by education since earlz 1990s. Following and since the early 2000s, I have been attending large number of seminars and training from various fields of management, finance, control, etc.

I would like to highlight the successful completion of the Frankfurt School of Finance and Management course – Certified Microfinance Expert in 2017.

I work still on my further education and in 2019 completed course –

Expert for online Conversions

, following the demands of the markets, trends and the necessity of acquiring knowledge from the domain of online marketing.
MENTORING
I consider Mentoring, as a form of support and a way of transferring knowledge and experience to young people, lets say mostly important for their success, whether for students or entrepreneurs. There is always a valuable knowledge to be shared with them or the challenge they need advice for.
However, for the start-up entrepreneurs, mentoring help is necessity, the needed help in defining steps and guiding through administrative procedures.
I have gained mentoring experience by working and cooperating with the Center for Strong Youngsters – program designed to empower the Youth – their users. Cooperation started from the beginning of 2018.

Since 2019 I have participated as a Mentor for 2 accelerators: FasterCapital -from UAE and Female Founders

from Austria.
NETWORKING
I consider as essential, professional networking with people from similar business areas. During my work at the Microfinance Institution I attended a large number of seminars, workshops and conferences at European Microfinance Network and worked in working groups with colleagues from other European countries. This gave me a good insight into their job approach and the way of working outside of Serbia.
After the founding of Sefini Consulting, I continued membership in EMN – European Microfinance Network, given the importance of resources available to me and the potentials for further cooperation.
Today, I'm continuing with networking practice. I actively attend events that I find useful in acquiring new knowledge, adopting good practices, and tracking trends in areas I have been involved in, dealing with, or studying to integrate them into the scope of new activities.
Mission, Vision and Values
MISSION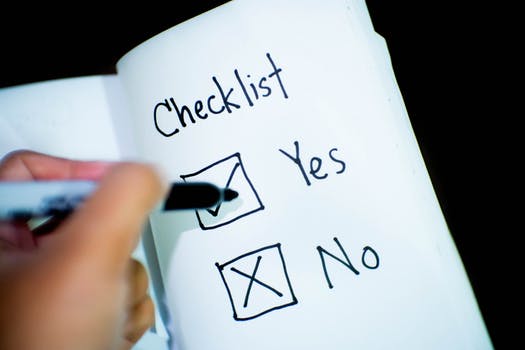 Our Mission is to enable and contribute to setting up and expanding opportunities for entrepreneurship development for individuals and micro businesses, through various types of financial and business development support.
We target mostly under-served clients such as unemployed or underpaid employees striving for additional business activities, as well as growth-oriented micro-enterprises, by means of providing access to alternative finance sources and effective models of professional and entrepreneurial education.
VISION
We foresee a society in which individuals have a realistic choice and the possibility of dignified life and work as entrepreneurs, as well as the setting up, development and growing of micro or small enterprises, with adequate financial and non-financial support from public and private institutions, while in turn contributing to the growth and development of the society.
VALUES
INITIATIVE AND CREATIVITY are the basic characteristics of our activities
RESPECT AND INTEGRITY are the core of our relationships with partners and the public
PROFESSIONALISM AND RESPONSIBILITY are integral parts of our daily work
BUILDING AND MAINTENANCE OF TRUST with clients, partners and the public is our style of behavior